Click for Additional photos and information about our Cottage.
Answers to most frequently asked questions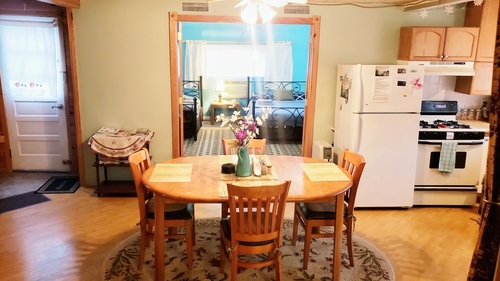 Spacious dining area with an open kitchen. View of the first bedroom and entrance to the house. Table with four chairs.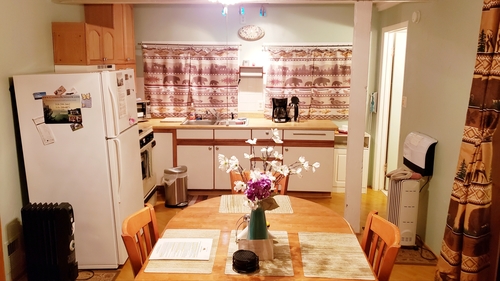 Kitchen includes stove top (oven does not work), refrigerator, sink, microwave, electric kettle and coffee maker.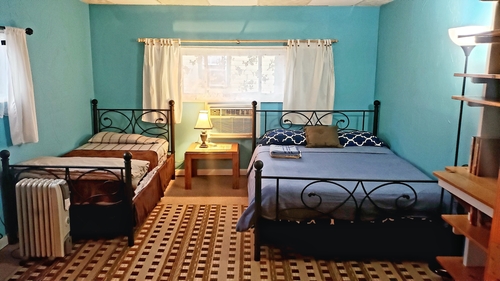 Blue bedroom with a queen and single bed is included when renting for 1 - 3 guests. Small TV, dresser, and AC.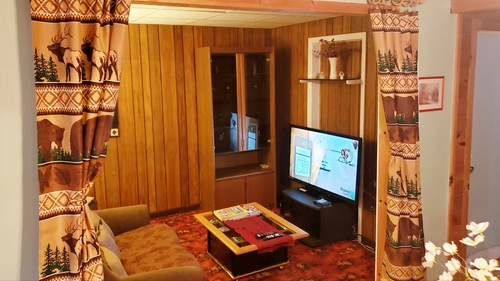 Next to dining area: tiny living room with love seat, chair, TV, DVD, Wi-Fi. Basic cable channels.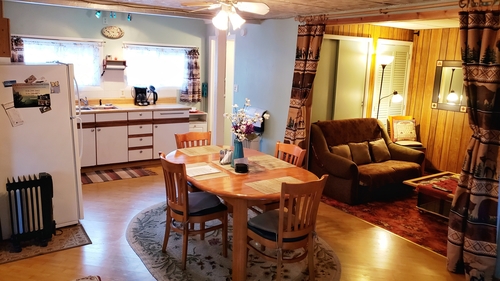 All conveniently located. Living area, dining and kitchen. Bedroom on the left & bathroom on the right of the kitchen.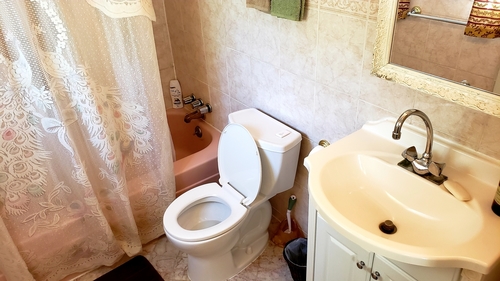 Full bathroom has a tub with a shower, toilet and sink. Bathroom is located on the right side of our kitchen.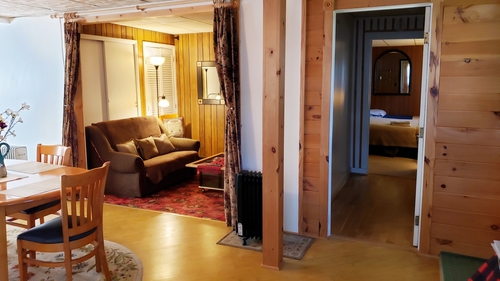 Couples can enjoy their privacy thanks to the hallway separating the 2nd bedroom from the rest of the house.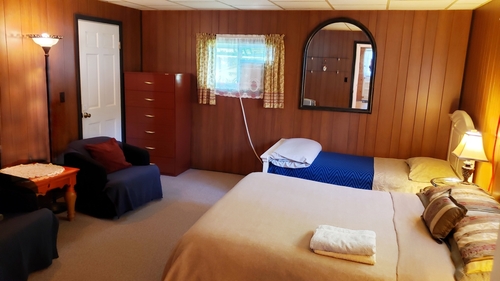 Optional 2nd bedroom (included when renting for 4 or more) has a queen and single bed. Sleeps up to 3 guests.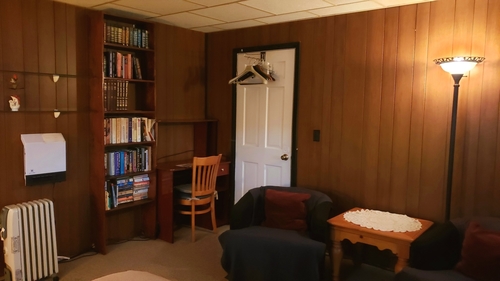 Inside the 2nd bedroom: Queen and single bed, AC, dresser, two lounge chairs, small desk and a bookshelf.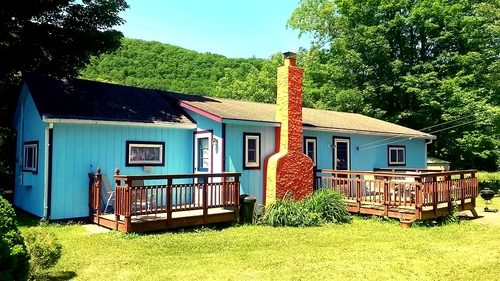 Guest can enjoy the outdoors and use two porches in the front yard to relax or eat. Table and chairs are provided.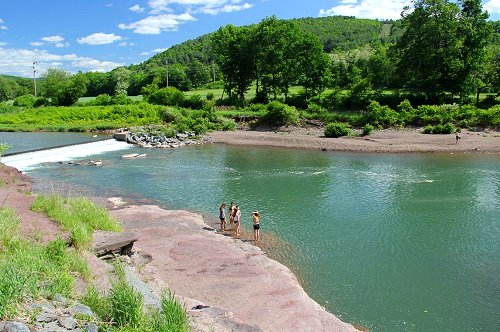 Take a dip in Schoharie Creek. Designated public beach area is available in walking distance, by Pratt Rock Park.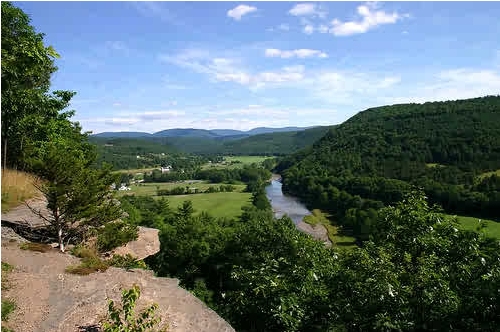 In walking distance: enjoy hiking Pratt Rock for a picnic with beautiful views of the Catskills and Schoharie Creek!